I do !
A surprise can come in many shapes and forms. It could be meeting up with a friend by accident, you may have won a competition or a surprise could even be a hug.
Talking model animal surprises, there are so many !
It could be a new model coming out, getting a model for a lot cheaper than you thought, getting an extra model as a gift of a seller or even getting a model that was different than expected.
That happened with me a few weeks ago on eBay. I bid on a Tiger model with the Description " AAA Model, great for kids".
No mention of condition and the photo was a little dark. But being only £2, I decided to have a bid. A few days later and I was the only bidder.
A few days later, the door knocked and a parcel was handed to me. I racked my brains but couldn't think of what model it could be.
I opened the box and inside was this.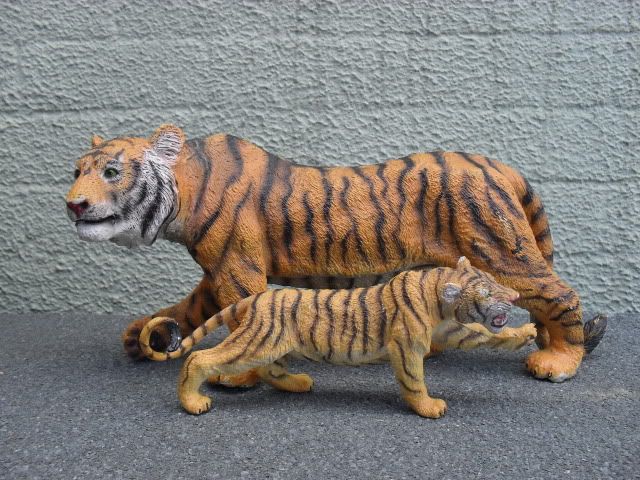 My tiger but bigger than expected !
The smaller tiger is just a few cms taller than the Schleich one so he really was a surprise !
He's got a few rubs but for £4.50, I'm not complaining :D